7/22: New this week at Smoke Signals Online…
This week at Smoke Signals Online, the net's original and largest smoking fetish site, we've added 462 new photos and 9 minutes of video.
Sherie is relaxing in the photo galleries in a beautiful robe, enjoying corks as she smokes with deep drags, mouth and nose exhales, and very small natural snap inhales. Then in a terrific high-resolution photo shoot, Kim B. enjoys her favorite cork 100s, showing that she hasn't lost any of her beauty – or her smoking style.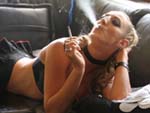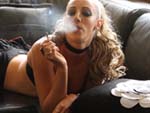 In a cool bonus video shoot that Charli wanted to do before heading home, it's Marlboro 100s and a hot look (leather jacket and hat and lots of dangles), along with snaps and thick mouth exhales.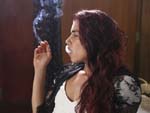 You can see a sample clip here.
Come join us!