11/22: New this week at Smoke Signals Online…
This week at Smoke Signals Online, the net's premier smoking fetish site, we've added 583 new photos and 11 minutes of new video.
In the photo galleries, Loretta in lingerie, vamps as she smokes with great mouth and nose exhales, frenches, snaps and dangles. And Charlie A. is in a sexy sailor outfit, smoking a 120 quickly with dangles, snaps, mouth exhales, and a nice smile.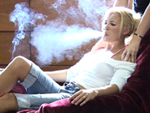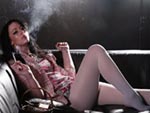 In the video galleries, after her steamy smoking sex session, Rory relaxes on the bed and smokes with deep drags, french inhales and mouth exhales, looking at her homework a little but mostly just enjoying the afterglow and the smoke.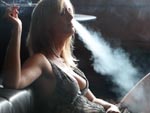 You can see a sample clip here.
Come join us!