2/22: New this week at Smoke Signals Online…
This week at Smoke Signals Online, the net's premier smoking fetish site, we've added 927 new photos and 24 minutes of new video.
In the photo galleries, we have five shoots with Amy B. featuring her terrific smoking in glamour and casual settings. We see cones and lots of nose exhales, snaps, wafts, open-mouth inhales and dangles throughout, plus a good amount of rapid smoking. And in the high-res galleries, seductive Charly as a brunette, is in leather jacket and panties as she shows some terrific snaps, mouth and nose exhales.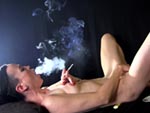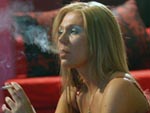 In the video galleries, McKenzie stars in a lengthy smoking oral sex session, taking deep drags on her Marlboro Lights 100s, bathing her boyfriend's cock in smoke and forcing smoke out of her mouth and nose as she goes down, and swallowing every drop she can.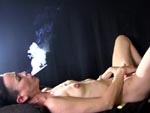 You can see a sample clip here.
Come join us!