12/1: New this week at Smoke Signals Online…
This week at Smoke Signals Online, the net's premier smoking fetish site, we've added 424 new photos and 18 minutes of smoking video.
In the photo galleries, we have sultry shoots with Jena who shows us deep drags, big cone exhales, and some good hands-free smoking along with some smoke rings and nice eye contact. And in the R/X galleries, Adarra relaxes on the couch, smokes and masturbates.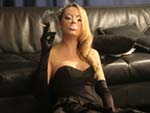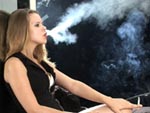 In the video galleries, Natalie P. has big blonde hair and is wearing a corset dress, putting on a clinic with deep inhales, gorgeous combination french/snap inhales and perfect cone exhales, as well as frenches, mouth/nose exhales and nose exhales. Natalie also offers great talk about her smoking history.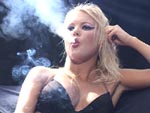 You can see a sample clip here.
Come join us!