8/1: New this week at Smoke Signals Online…
This week at Smoke Signals Online, the net's premier smoking fetish site, we've added 1056 new photos and 17 minutes of new video.
In the photo galleries, Tiffany B. is smoking in the dressing room in front of the mirror, and then relaxing with a glass of wine; she shows cone exhales, nice snaps, and shoots out streams of smoke rings.
And Sinistress returns, smoking with her great style while she masturbates.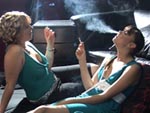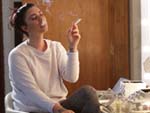 In the video galleries, Leah L. is in a low-slung top and skirt and then in great closeups as she chats with an off-screen Loretta. She shows all of her terrific style including lots of french inhales, snaps, smoke rings, nose exhales and double drags. Then Brigitte shows her attractive-yet-tough look in two short lingerie scenes, with her usual accomplished smoking: mouth exhales, snap and french inhales, double drags, and smoke rings are among her talents.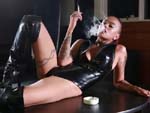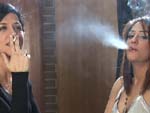 You can see sample clips here and here.
Come join us!