5/22: New this week at Smoke Signals Online…
This week at Smoke Signals Online, the net's premier smoking fetish site, we've added 531 new photos and 12 minutes of smoking fetish video.
In the photo galleries, Ava A. and Jade A. are very close smoking buddies. And in a glamour shoot with a 120 and champagne, Mel L. shows us nice mouth exhales, frenches, wafts and smoke play; that's followed by a similarly nice lingerie shoot.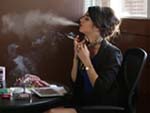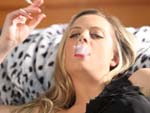 In the video galleries, topless Ava A. and Jade A. share a multiple – and share smoke, with some nice smoke exchanges in addition to luscious french inhales. Then Jade A. plays with her tits through her cutout top, then plays with her pussy – showing us great mouth/nose exhales and french inhales as she does her enjoyable work.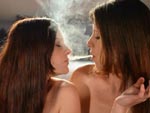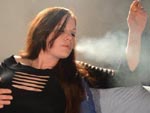 You can see sample clips here and here.
And you can see free previews from all of our sites here. Come join us!