This week at Smoke Signals Online Perhaps our favorite smoker of all time, Emma, is back this week in the videocap galleries, smoking Saratogas and showing off her fabulous thick cone and nose exhales, along with rings, snaps and frenches. And she's joined by a pair of blonde hotties who look like they could be twins, but they're not, they're Anna B. and Rebecca B. playing around with their smoke.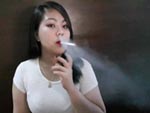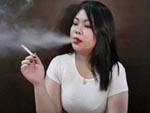 And new in the video gallery this week, Mia and Susie finish their girl-girl smoking sex set, and the action gets red hot.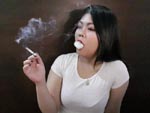 You can see a preview of Mia and Susie's video by clicking here.
Hope you'll come by to check it all out!