6/1: New this week at Smoke Signals Online…
In the photo galleries, Lynette and Lauren A. share an all-white (in a casual shoot) and enjoy VS 120s (in their schoolgirl outfits in the classroom), as they chat and show nice straightforward smoking styles. Then sizzling blonde Deea is in an open shirt – and nothing else – as she smokes slim 120s with great style and fully enjoys her body, from her tits to her pussy.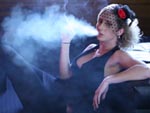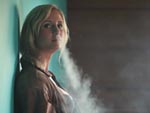 In the video galleries, Charli starts in bra, panties, visor, cool boots and lots of chains, as she chats with the cameraman and smokes with deep drags, mouth exhales, snaps, smoke rings and dangles. In her next scene she's looking more glamorous, but still showing the same terrific style. Finally, in a truly glam scene, she enjoys a VS 120.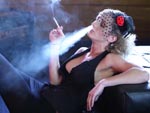 You can see a sample clip here.
Come join us!