10/22: New this week at Smoke Signals Online…
This week at Smoke Signals Online, the net's original and largest smoking fetish site, we've added 963 new photos and 16 minutes of video.
In two dressing room photo gallery shoots, exotic Tiffany smokes her corks with deep drags, slow exhales, dangles and smoke rings, putting on her makeup as she smokes. Then Holly A. enjoys VS 120s in bra, panties, garters and fishnets, showing nice drags and slow, oozing mouth and nose exhales.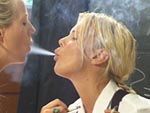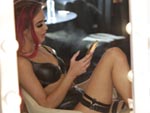 In the video galleries, Sherie's naked and in a playful mood; she teases you as she smokes a cork 100 with deep drags, slight snaps, mouth and nose exhales, and keeps catching your eye to make you're watching as she plays with her smoke. And we have the video shoot with Holly A. described above.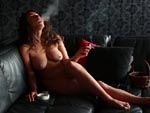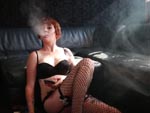 You can see sample clips here and here.
Come join us!