8/15: New this week at Smoke Signals Online…
This week at Smoke Signals Online, the net's premier smoking fetish site, we've added 642 new photos and 18 minutes of new video.
In the photo galleries, in glamour and casual shoots, Mel L. smokes with great style: deep inhales and some double drags, recycled french inhales, cone exhales (some right-at-you) and smoke play. And stepsisters Rory and Shayne smoke while relaxing nude, with plenty of sexy talk. Rory shows her usual accomplished straightforward style, while new smoker Shayne is getting better and better.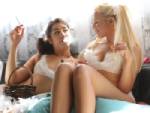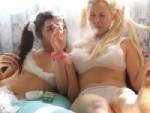 In the video galleries, Tiffany B. is smoking in the dressing room in front of the mirror, and then relaxing with a glass of wine; she shows cone exhales, nice snaps, and shoots out streams of smoke rings.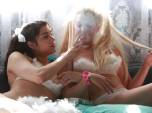 You can see a sample clip here.
Come join us!