5/1: New this week at Smoke Signals Online…
This week at Smoke Signals Online, the net's premier smoking fetish site, we've added 408 new photos and 20 minutes of new video.
In the photo galleries, Natalie P. returns to again show off her strong smoking style: cones and nose exhales, nice combination snap/french inhales, and some dangles. And in the R/X galleries, Holli convinced her cute blonde little sister Tia to do her first-ever smoking blow job for us, and she does a very solid and sexy job.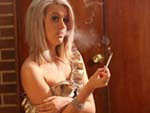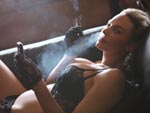 In the video galleries, cute Jena shines with deep inhales, followed by slow mouth and nose exhales, along with some right-at-you exhales, talking exhales, and smoke rings. There's also nice hands-free smoking while she does her nails.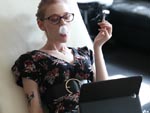 You can see a sample clip here.
Come join us!