5/15: New this week at Smoke Signals Online…
This week at Smoke Signals Online, the net's premier smoking fetish site, we've added 621 new photos and 19 minutes of new video.
In the photo galleries, we have an assortment of cool looks from Amy B. from casual, to glam in long blonde hair, to smoking at the makeup table. Throughout, we see big mouth and terrific nose exhales, snaps and frenches, dangles and double drags. And in the R/X galleries, cute Rory lights an all-white, then leans back to smoke as she works her pussy in a nice smoky masturbation scene.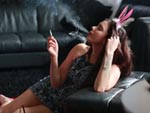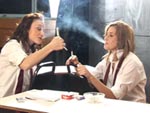 In the video galleries, we have a short but sweet shoot with Leah L. with great snap/french inhales, thick mouth and nose exhales. And Natalie P. returns to again show off her strong smoking style: cones and nose exhales, nice combination snap/french inhales, and some dangles.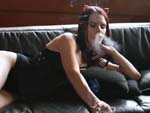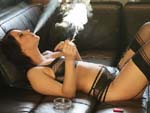 You can see sample clips here and here.
Come join us!