3/8: New this week at Smoke Signals Online…
This week at Smoke Signals Online, the net's original and largest smoking fetish site, we've added 538 new photos and 11 minutes of video.
Susan B. is in black lingerie in the photo galleries, relaxing with Marlboro 100s and taking a few selfies of her smoking. As usual, her french inhales are fabulous, and we see lots of mouth and nose exhales as well. Then inseparable duo Leah and Loretta shine in two short high resolution shoots, with their usual outstanding style and sultry looks punctuated by great open-mouth and snap inhales.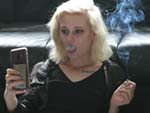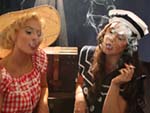 In the video gallery, adorable Gabi returns in two lingerie/glamour shoots for the video gallery, smoking cork 100s and showing off her terrific deep drags, perfect snaps, mouth and nose exhales, french inhales and LOTS of smoke rings. And as she says during the shoot: "There's nothing like being talented at smoking." We agree.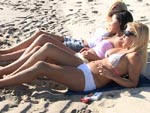 You can see a sample clip here.
Come join us!