2/1: New this week at Smoke Signals Online…
This week at Smoke Signals Online, the net's original and largest smoking fetish site, we've added 1106 new photos and 19 minutes of video.
In the photo galleries, in sexy black and then in short summer dress, Cherry B. enjoys a Marlboro 100 and a VS 120 with cheek-hollowing drags, mouth, nose and mouth/nose exhales, plus smoke play. Then long-haired stunner Iza takes cheek hollowing drags from her slim 120s, with slow mouth and nose exhales – and then she gets down to business, stripping and treating herself (and us) to a lengthy smoky masturbation session.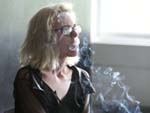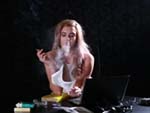 In two great glam shoots in the video galleries, Charli is in a pretty yellow sundress smoking VS 120s, and then she's in the dressing room adjusting her hair and jewelry in the mirror as she smokes a cork 100. Throughout, Charli chats with the cameraman and shows enormous inhales, snap and french inhales, dangles, mouth and nose exhales, smoke rings, and total mastery of her smoke. And Aymie enjoys a glass of wine and a Marlboro 100 as she "accessorizes" her outfit; there are her usual terrific deep drags, nose exhales and snap/french inhales, as well as mouth exhales and dangles.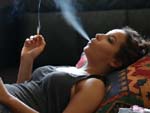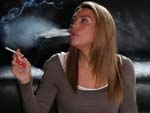 You can see sample clips here and here.
Come join us!