6/22: New this week at Smoke Signals Online…
This week at Smoke Signals Online, the net's premier smoking fetish site, we've added 410 new photos and 14 minutes of smoking fetish video.
In the photo galleries, Sara P. does her hair and makeup, showing all of her accomplished style with frenches, snaps, smoke rings, mouth, nose and mouth/nose exhales. And in the high-res galleries, Janey
has a cool look, smoking in thigh-high boots in natural light.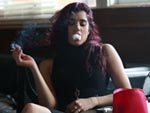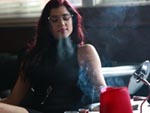 In the video galleries, Stella and Adarra are topless, smoking multiples together with great snaps and cone exhales (plus a few nose exhales and frenches) as they chat. Then Stella starts in sheer lingerie, then drops her top to play with her boobs and reaches under the lingerie to work her pussy as she smokes all-whites.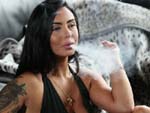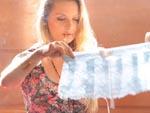 You can see sample clips here and here.
And you can see free previews from all of our sites here. Come join us!