2/1: New this week at Smoke Signals Online…
This week at Smoke Signals Online, the net's premier smoking fetish site, we've added 657 new photos and 19 minutes of new video.
In the photo galleries, beautiful Ellie shows off her strong smoking skills in lingerie, with very deep inhales, mouth and nose exhales, snap and french inhales, dangles and hands-free smoking, and smoke rings – along with some great closeups. Then sophisticated, sexy Misty begins an epic smoking blow job, enjoying Marlboro Lights 100s non-stop as she shows deep drags and thick exhales, blowing smoke at her man and on his cock, and going deep with smoke flowing from her mouth and nose.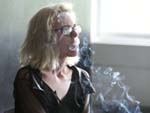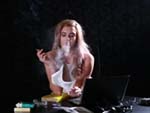 In the video galleries, gorgeous brunette Joyce's smoking matches her looks. Deep drags, terrific huge snap inhales, great french inhales, perfect smoke rings, beautiful mouth and nose exhales – and a sparkling personality make her one of our best new smokers. Then glamorous Loretta enjoys a VS 120, with her trademark deep inhales, snap inhales, beautiful nose exhales and mouth exhales through pursed lips.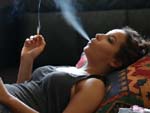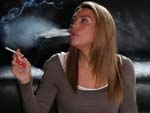 You can see sample clips here and here.
Come join us!