7/22: New this week at Smoke Signals Online…
This week at Smoke Signals Online, the net's premier smoking fetish site, we've added 1034 new photos and 12 minutes of smoking fetish video.
In the photo galleries, Mel L. and Page relax in lingerie; Mel shows her nice mouth exhales while we see everything from french inhales to smoke rings from Page. And in the high-res galleries, long and lean Claire J. enjoys a long and lean VS 120.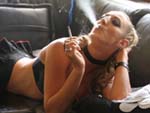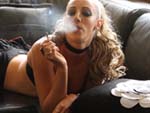 In the video galleries, pixie Lilly relaxes with Marlboro Menthols in bra and panties, playing with her breasts and then taking off her bra to fully enjoy them as she smokes. Lilly shows deep inhales and thick cone exhales.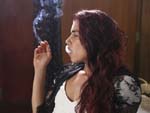 You can see a sample clip here.
And you can see free previews from all of our sites here. Come join us!