2/22: New this week at Smoke Signals Online…
This week at Smoke Signals Online, the net's original and largest smoking fetish site, we've added 522 new photos and 11 minutes of video.
Zora's switching things up this time around in the photo galleries, with black hair that perfectly accentuates the smoke from her mouth, nose and combined exhales. There is hands-free smoking as she applies lipstick and blush, too. Then Cassie B.'s red lingerie matches her red hair, as she smokes her VS 120s slowly and well, with deep drags and mouth/nose exhales.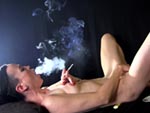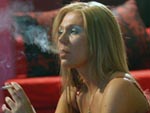 In the video gallery, Brigitte and Sara B. smoke corks, cuddle, chat and show off a dazzling array of techniques: mouth and nose exhales, snaps and rings, dangles and double drags. There's a bonus, too; they talk about starting (really) young.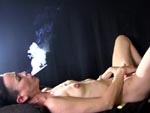 You can see a sample clip here.
Come join us!