10/22: New this week at Smoke Signals Online…
This week at Smoke Signals Online, the net's premier smoking fetish site, we've added 701 new photos and 9 minutes of smoking video.
In the photo galleries, Kat shines in four casual shoots, with deep drags, beautiful cone and slow drifting exhales, snaps and frenches, smoke play and more. In two of the scenes, she smokes in roller skates. And in the high-res galleries, Brigitte shows off her great style with snaps, rings and nice cones in a short shoot.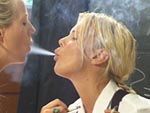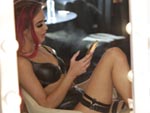 In the video galleries, Lilly (first in bra and panties, then in panties) is smoking all-whites as she plays with her breasts, showing beautiful cone exhales.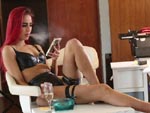 You can see a sample clip here.
Come join us!