2/22: New this week at Smoke Signals Online…
This week at Smoke Signals Online, the net's original and largest smoking fetish site, we've added 969 new photos and 12 minutes of video.
Adorable Gabi returns in two lingerie/glamour shoots for the photo galleries, smoking cork 100s and showing off her terrific deep drags, perfect snaps, mouth and nose exhales, french inhales and LOTS of smoke rings. Then Sammy is in flowery spring dress as she thoughtfully enjoys a Marlboro 100 with nice inhales and slow mouth exhales.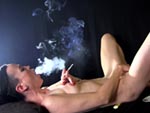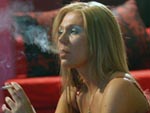 Marilyn and Charli may be checking their phones in the video gallery from time to time as they enjoy Marlboro 100s, but what's more interesting is what's happening the rest of the time. Charli puts on a smoking clinic for straightforward smoker Marilyn; her double drags are the highlight but her frenches, rings and mouth/nose exhales are nothing to sneeze at, either.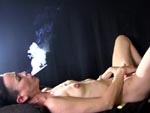 You can see a sample clip here.
Come join us!