12/1: New this week at Smoke Signals Online…
This week at Smoke Signals Online, the net's original and largest smoking fetish site, we've added 1699 new photos and 20 minutes of video.
Sherie sparkles in three photo gallery shoots: Marlboro 100s in a summery dress, and in bra, shorts and jacket, and Marlboro Lights 100s in a casual outfit. There are lots of very deep drags, husky mouth and great nose exhales, and slight snaps, along with her playful attitude. Then blonde Emma is a real cutie – but she's even cuter when smoking her all-whites while nude, showing off her french and snap inhales, and working herself to orgasm with her long pink toy.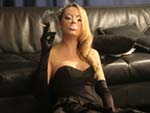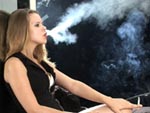 We have a trio of terrific smokers in the video galleries. In a glam shoot with heavy makeup, Charli touches up her hair, makeup and jewelry as she shows off her deep inhales, mouth and nose exhales, snaps and dangles. Next, Molly A. and Charli are in lingerie with casual tops, relaxing as they share a cork 100 – and Charli gives Molly a crash course in some of her favorite "smoke tricks." There are snaps, french inhales and smoke rings in this short but lovely shoot. Finally, Amanda D. (bold enough to wear sexy netted lingerie that shows her nipples) and Charli get close in a hot shoot that features teasing, a little touching and a lot of great smoking – including showy snaps and french inhales.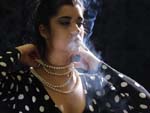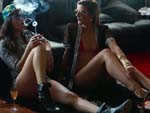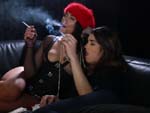 You can see sample clips here, here and here.
Come join us!