8/8: New this week at Smoke Signals Online…
This week at Smoke Signals Online, the net's original and largest smoking fetish site, we've added 377 new photos and 11 minutes of video.
In a fun, quickie photo shoot, Katie and Maddie share a VS 120 (Maddie smokes most of it) showing great style. And then Cilla relaxing in a casual shoot, expertly rolling a cigarette – her preferred way to smoke – and touching up her makeup, lips and nails. She shows deep inhales, mouth exhales and lots of dangles.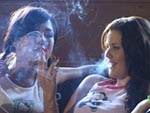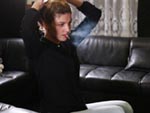 In the video gallery, Ellie A.'s leisurely touching up makeup and doing nails in the dressing room in a casual shoot. She enjoys Marlboro 100s and shows us the style we've come to expect: mouth and nose exhales, french and snap inhales, dangles and double drags.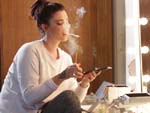 You can see a sample clip here.
Come join us!