6/1: New this week at Smoke Signals Online…
This week at Smoke Signals Online, the net's original and largest smoking fetish site, we've added 839 new photos and 9 minutes of video.
Susan B. has dyed her hair a striking red, and she works on it as she enjoys a Marlboro 100 in the photo galleries. Her smoking style is great, but what's best are the closeups showing her beautiful french inhales. Then sexy blonde Missy shows off her smoking skills with a cork 100, with nice mouth exhales, double pumps, dangles, snaps and smoke rings.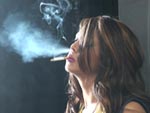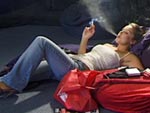 Charli keeps showing up and wanting to shoot for the video gallery – and are we going to tell her no? Didn't think so. In this great casual shoot she bombards us with great smoking style: mouth and nose exhales, french and snap inhales, hands-free smoking. How could we say no?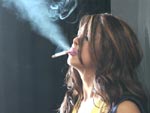 You can see a sample clip here.
Come join us!