6/1: New this week at Smoke Signals Online…
This week at Smoke Signals Online, the net's original and largest smoking fetish site, we've added 682 new photos and 16 minutes of video.
Brigitte and Charli are having a great time in the photo galleries as they enjoy VS 120s, acting silly at times, funny at some and seductive at others. They chat and show off their styles, with great mouth/nose exhales, snap and french inhales (among other things) and have a wonderful time. Then Henny A. and Cassie
cuddle and share VS 120s; Cassie shows nice straightforward style, while Henny makes her best effort.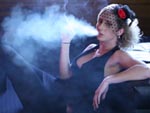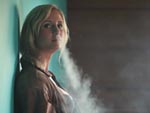 In the video galleries, Cass and Amelia hang out smoking Marlboro 100s and showing off their strong straightforward smoking with nice drags, mouth and mouth/nose exhales. They also chat with the cameraman and share a few "start smoking" details. Then Aymie is back, this time in a shoot with gorgeous closeups of her enjoying her Marlboro 100; we get fantastic views of her deep drags, snaps and frenches, mouth and nose exhales, and dangles.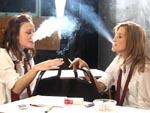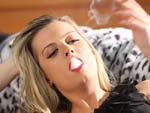 You can see sample clips here and here.
Come join us!